Community event, Halloween, Cooking time!
👻 Yummy-yummy, Commanders!
🎃 Probably, you have at least one question already. What's the "yummy-yummy" thing? What's this all about? HQ reporting: it's about time to complete another Sinister Bingo task called "Come up with an ominous dish for a party"!
This time we have prepared a special task for those Commanders who can balance bloodthirsty Arena battles, experiments with modules at hangars, and… cooking. And yes, HQ is aware that there are only a few Commanders who fit this description. So HQ decided to consider the last condition as an optional one.
Commanders, you have to come up with the recipe for a dish that will be served to those Commanders who survived during the recent spooky game. You can either use the real, so-called "earthly" ingredients or think of your own. And don't worry about the last ones. According to the HQ data, 90% of the time it's possible to purchase items you have just thought up at Black Market. As for the 10%… Well, we will just print it using our 3D printer. Science time! By the way, the pictures of your dish are welcome! So, it's up to you whether the dish will be edible or not…
The HQ will provide to all Commanders who will send a recipe at our Discord community three Action Points. As for the additional rewards… The space chef whose recipe will get the biggest number of pumpkin emojis will receive five Auction Points as well. The HQ will announce the results of the culinary battle at the end of the event, on October 31.
Arm yourself with plates and other cutlery, Commanders!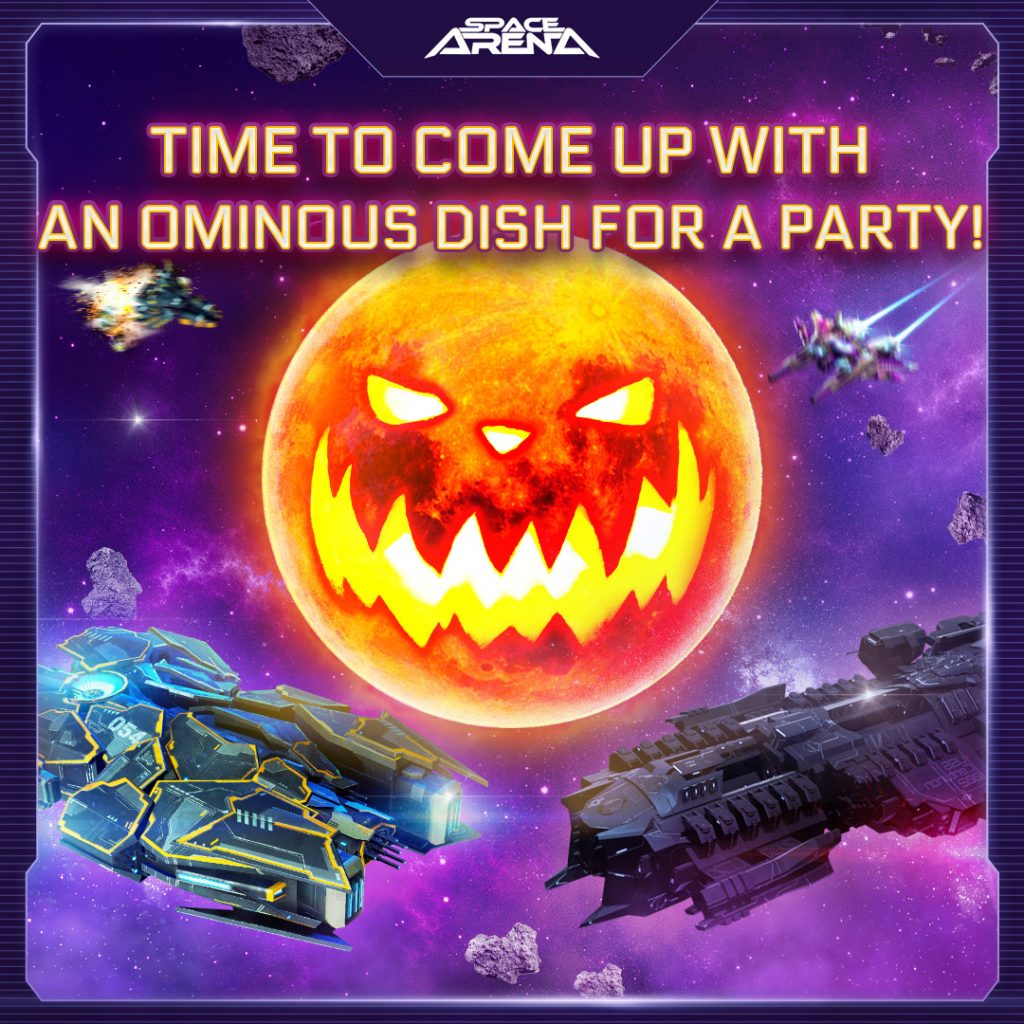 Did you like the article?
4334
-1
2
cookie-check
Community event, Halloween, Cooking time!