Community event, Halloween, Breaking Pumpkin-Piñata time!
👻 Trick or treat, Commanders!
🎃 Well, the choice was obvious at this time. Many Commanders decided to donate some hard-earned resources to the Pumpkin Fund. HQ's pretty sure that you all have different motives to do so. Someone wants to earn some additional chips, someone merges in the world of gambling, and someone… decided to have a good time! But there's something in common for all of you. The thing is… Pumpkin-Piñata. And it's about time to break it and divide one big treat between Commanders-investors!
Commanders, thanks to our joint efforts, we managed to accumulate 80994599 Credits, 10904 Celestium, 6485 chips, and 995 overlocking chips. Quite impressive numbers, Commanders! Well, time to share.
Each Commander who contributed to the Pumpkin Fund will receive:
1687387 Credits;

227 Celestium;

135 chips;

20 overlocking chips.
HQ's in full force thank all Commanders for taking part in this special Pumpkin event. It was TERRIBLY COOL! Soon the HQ will announce the results of the Halloween event. You wait and see…
See you all at the Arena!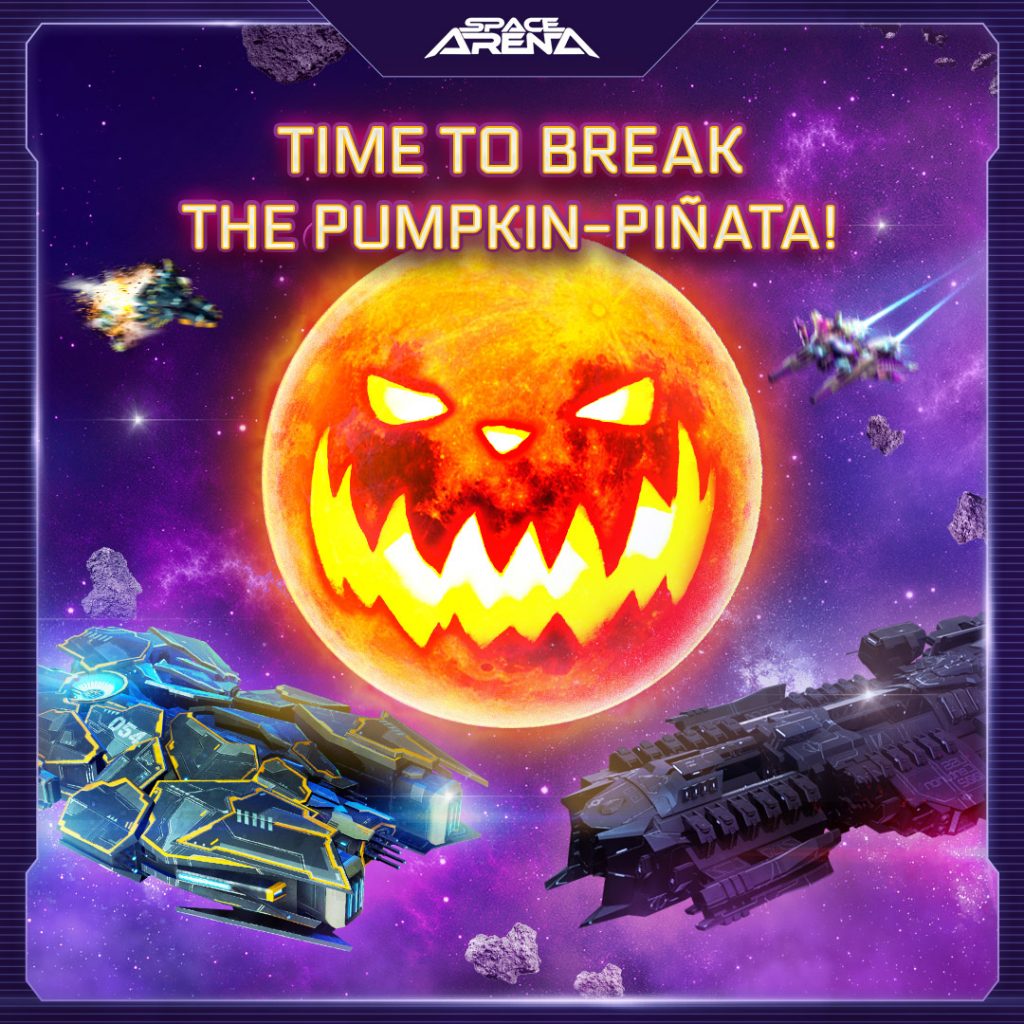 Did you like the article?
4347
2
3
cookie-check
Community event, Halloween, Breaking Pumpkin-Piñata time!