ALL ABOUT THE DAILY LOGIN REWARDS
👨‍🚀 Greetings, Commanders!
📚 The short guides are back! In this segment, the HQ help Commanders to learn how to work with different features in the format of visual guides. By the way, if you have any ideas for the next posts, you can share them
in our Discord server
. We are open to any suggestions!
🔬 Today we tell you about the new Daily Arena Login game mechanic. Make sure you have saved the attached visual guidelines!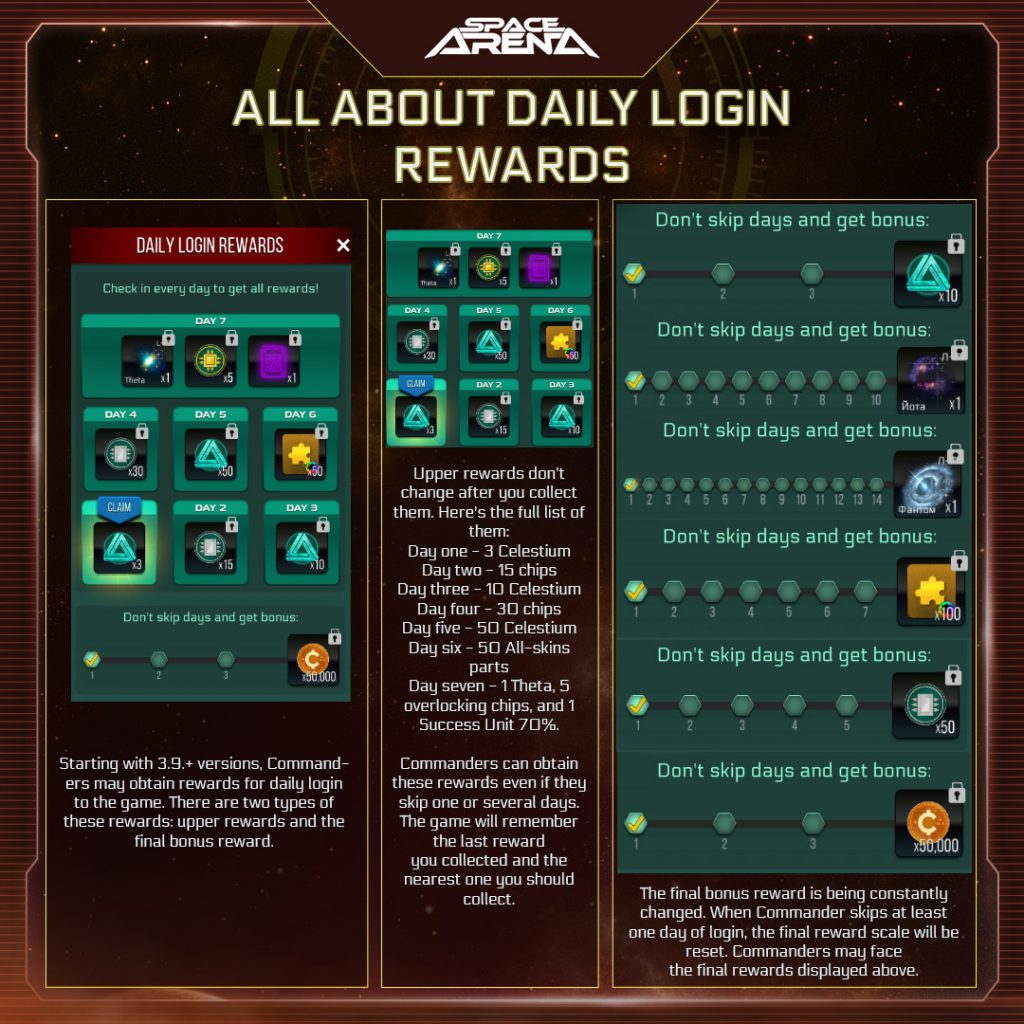 Did you like the article?
5118
8
0
cookie-check
ALL ABOUT THE DAILY LOGIN REWARDS