🎃 Community Event, Halloween!
👻 Boo, Commanders!
🎃 October is gradually unfolding. This means that All Saints' Eve, also known as Halloween, begins its sinister procession. And of course, he cannot ignore our world of distant space battles! After all, almost everyone loves treats and little tricks. Opponents in the Arena will help you with tricks, while all of us will join our efforts to seize some treats!
👾 This time we have prepared a large-scale themed community event with a variety of tasks for every weekday. Below you can see the sinister bingo sheet, the squares of which you have to "match" every day after completing the corresponding task. We even prepared a special stamp for you, which you may (or may not) use to match the tasks. You can find this stamp on our community pages. Some bingo tasks look quite obvious, but there is something truly mysterious and mystical behind others…
❗ An important note for those who are in a hurry to do everything at once: it is not forbidden to immediately start completing (or preparing in advance) tasks, the meaning of which you understand. However, tasks will be considered completed only on the day corresponding to each task. There is also the risk of starting to prepare for a task and then discovering that you were preparing not the things required. But this is just a warning and you don't have to follow it. It's a holiday, after all!
👽 But there are still some mandatory rules:
For each bingo square you match, you will receive a reward of 3 Auction Points.

During some tasks, you will have the opportunity to receive an additional reward. You will find out the details on the day corresponding to the task.

After completing each task, you will need to update your bingo list and attach it in the comments of the corresponding day's entry. At the same time, in the comments to each entry, you must provide proof of the task.

It is not forbidden to send completed bingo lists in the comments to the final entry of the community event only. However, the rule about the proofs must be met.

The final award ceremony will take place next day after the last event day.

Well, that's all for today, Commanders. So, trick or treat?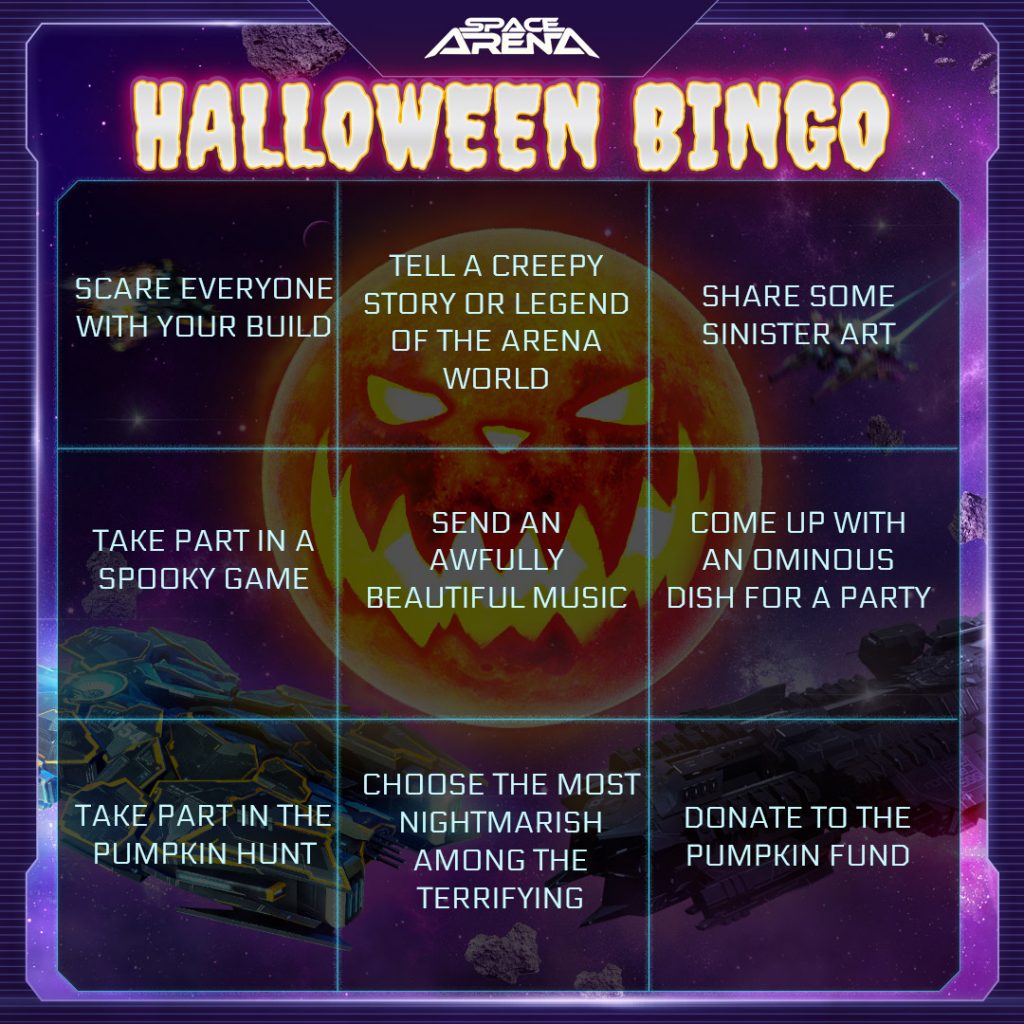 Did you like the article?
4303
-3
4
cookie-check
🎃 Community Event, Halloween!