🎃 Community Event, Halloween, sharing artworks time!
👻 Booo, Commanders!
🎃 New Sinister Bingo task awaits you! This time you need to "share some sinister artworks". It's no coincidence that lots of Commanders have been waiting for this moment. Maybe it's all because each Commander who will send the artwork will receive 3 Auction Points. By the way, we accept all forms of artwork. You can literally send everything, starting with the skin for your favorite ship, and ending with the full Space Arena trailer!
And yes, there are some additional rewards. The artist who will get the maximum number of pumpkin emojis will get 5 Auction Points as well. The results will be announced in exactly one week. Who knows, maybe the chosen artwork will appear at Arena for all Commanders…
Here's some advice for those Commanders who are looking for inspiration. Conduct some Arena battles. The most brilliant ideas occurred to Commanders exactly at the Arena. Verified by the HQ Agents.
Let's not waste time, Commanders. Proceed to complete the Bingo task!
And see you all at the Arena!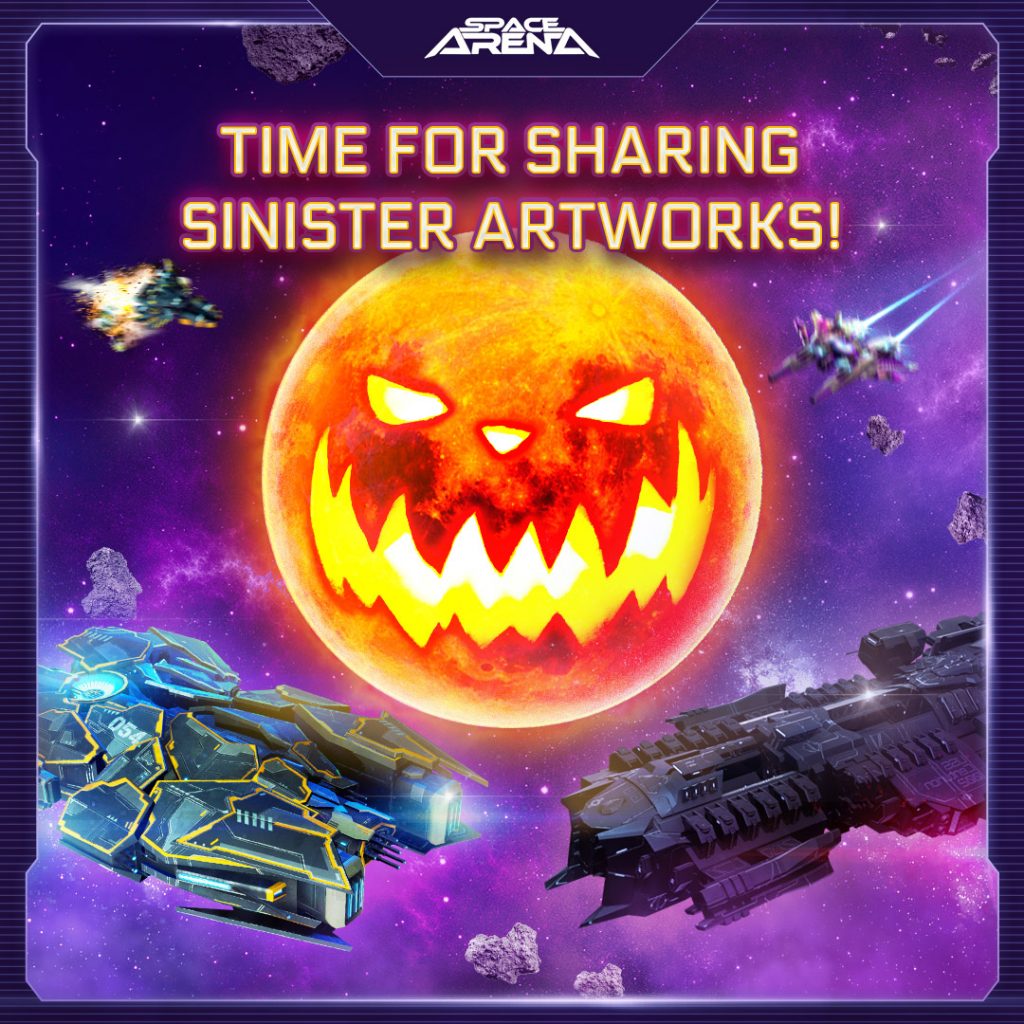 Did you like the article?
4326
1
3
cookie-check
🎃 Community Event, Halloween, sharing artworks time!